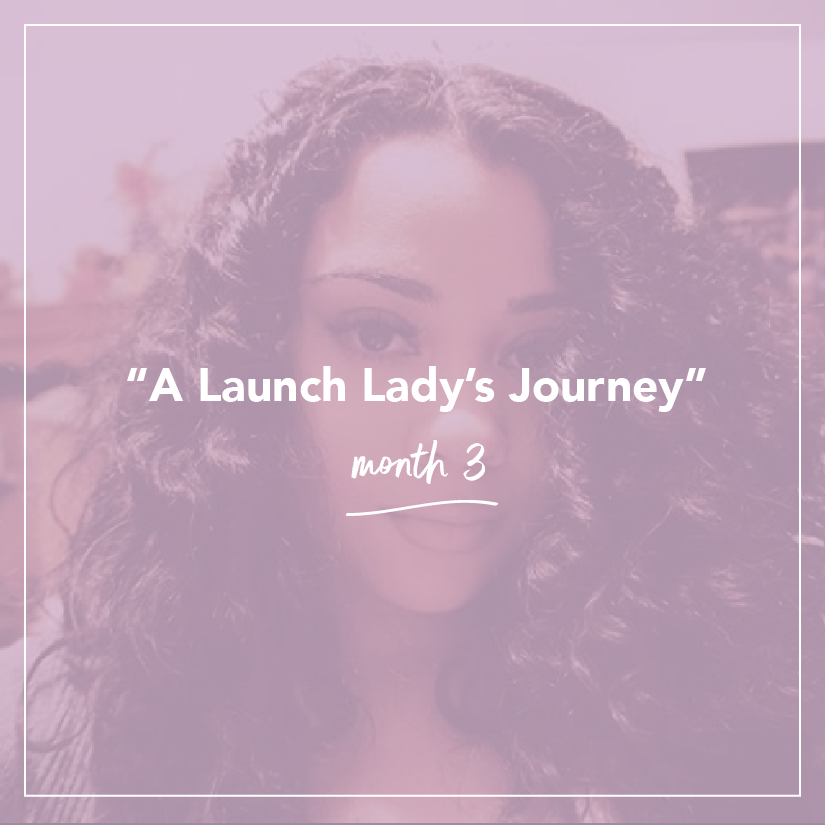 A Launch Lady's Journey :: Month 3
As we look back at the month of March, I took a moment to sit down with our friend Chasiti to discuss what progress she made on her new business. 
Overall, her goal was to catch up on lost time in February in order to finish items in the BUSINESS stage. The top priority was working on her business plan and reviewing it with her SCORE.org mentor. 
As she points out in the video, the main insight she discovered during this project was that a business plan doesn't need to be a long, formal document (unless you're seeking out financial assistance or investors). This is SO true, ladies!
It can simply be bulleted information about your business in order to have a written plan about what exactly you're building. 
(Or, you can just create a Launch Plan which lists out the most important areas of your business with a simple short paragraph for each.)
Next month, she'll be sharing her business plan with us so everyone can take what she's done and see how it fits into the business you're starting. (Thanks, Chaz!)
The other main takeaway during the BUSINESS stage was getting contracts in place, and using tools like www.hellosign.com to have freelancers and contractors sign digitally (especially if you plan to be working with others overseas). 
Watch our conversation to get the full scoop on the items she tackled in March as part of the BUSINESS stage!
We'll see you all next month to hear what type of progress Chasiti made over the course of April. In the meantime, feel free to share your questions and comments!
In Same Category
0 comments